Wednesday, September 24, 2014 - 09:25
Morningside Center has helped hundreds of schools turn the corner on fighting, bullying, and disrespect.
We work hand in hand with teachers and school leaders to create a positive school and classroom climate by building social and emotional skills in young people and adults. 
Now is the time to contact us about improving your school through our research-based programs, including:
 
The 4Rs Program (Reading, Writing Respect & Resolution) uses great children's books as a springboard to help student learn essential social and emotional skills - and create a positive classroom community. See this short video.
"This is the first time in my teaching that students have had an emotional and heartfelt connection to books and poems."  
- 3rd grade 4Rs teacher
---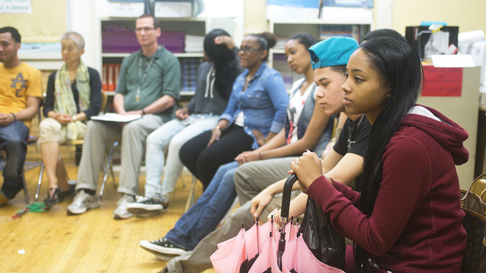 Our Restore360 Program uses circles and restorative practices to build community among students, develop their social and emotional skills, and provide a positive alternative to punitive discipline policies.  Hear what students say about this rapidly expanding program. 
"Circle helped me connect with the students, the  school and the staff."  
- high school senior 
---
Contact: Lillian Castro at lcastro@morningsidecenter.org or call her at 212-870-3318 x33.
Find out about all our programs on our website.