Tuesday, July 19, 2016 - 09:40
Summer camp is in session at our PAZ after-school program at PS 214 in the Bronx.  And our campers are on a mission to change the world!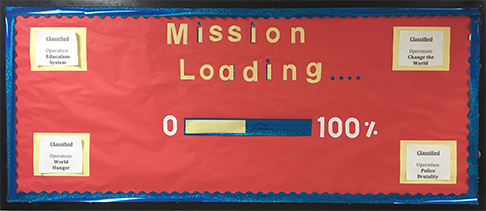 Often, our PAZ camps choose a theme for the summer.  Then they spend their time learning, playing, creating, and exploring the world around them through that lens.  In the past PAZ camps have focused on environments and countries, among other things.  
SUPERyou is the theme this year for PAZ middle school at PS 214 in the Bronx.  For SUPERyou they're learning about the strengths, conflicts, backgrounds, and goals of superheroes. They're also also creating their own.  
To go along with this, each group has looked at the world around them and decided on an issue that they, as superheroes, would like to defeat.  They are just getting started, but these SUPERgroups have decided to take on four important missions.   
They are focusing on:
1. The Education System
2. World Hunger
4. Police Brutality
3. Changing the World (racism, sexism, peer pressure, and depression)
Throughout the summer they will develop their superheroes, delve into their strengths and powers, and think up plans and projects to eliminate the issues they've selected.  
Check back to see what our PAZ superheroes are up to!