Conflict Resolution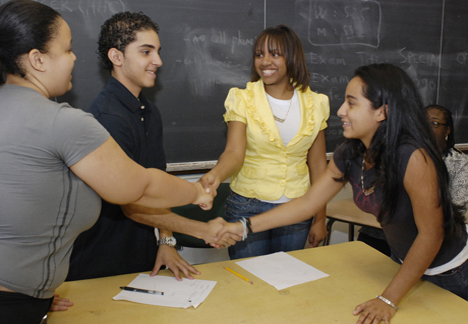 High School students practice conflict resolution.
Photo © Carolina Kroon
Conflict resolution is a core element in all of Morningside Center's school-based social & emotional learning programs. We help students and adults learn the concepts and skills of conflict resolution through interactive workshops as well as through peer mediation and peace helper programs.
For more information, see:
The 4Rs (Reading, Writing, Respect & Resolution)
Resolving Conflict Creatively Program
Social & Emotional Learning