Elementary School Programs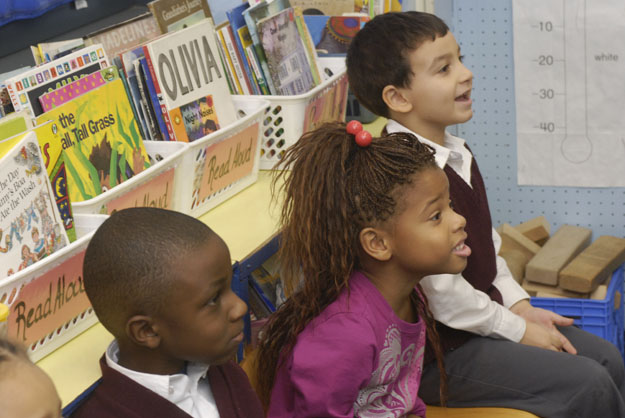 Morningside Center works flexibly to meet the needs of schools. For more information, please contact us.
The 4Rs Program (Reading, Writing, Respect & Resolution).  
The 4Rs Program integrates social and emotional learning (SEL) and language arts for grades pre-k to middle school.   
Restore360
Restore360 creates a sense of community among students, builds their social and emotional skills, and provides a positive alternative to punitive discipline policies that can lead to suspension (grades 3-12).
Peer Mediation and Peace Helper Programs.  
Through our peer mediation programs, selected young people learn foundation skills in nonviolent communication, and then master a specific step-by-step mediation process.
Resolving Conflict Creatively Program (RCCP) 
Founded by Morningside Center and the NYC Department of Education in 1985, the RCCP is one of the nation's oldest and most effective school-based conflict resolution programs. 
Pathways to Respect 
Our research-based Pathways to Respect Program takes a whole-school approach to countering bullying and building community. 
Our parent workshops help parents develop their social and emotional skills and strengthen their relationships with their children. 
 
Social & Emotional Learning