Critical Thinking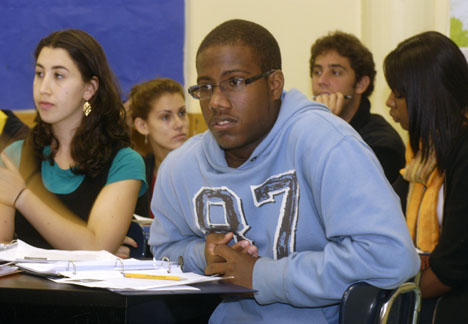 Students in History class at The Beacon School.
Photo © Carolina Kroon
Encouraging critical thinking is an important part of developing students' social, emotional, and academic competency. All our classroom-based programs, including The 4Rs, help students learn how to think critically and creatively about problems,  respect and appreciate multiple points of view, and engage in respectful dialogue with those who have different opinions or perspectives. 
Morningside Center also offers teachers hundreds of classroom lessons and interactive approaches for encouraging students to think critically about current issues through TeachableMoment.
Social & Emotional Learning