Resolving Conflict Creatively Program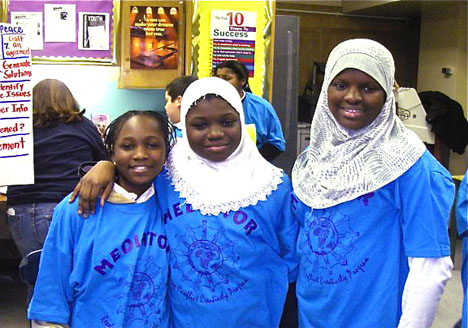 The Resolving Conflict Creatively Program (RCCP) has been helping students develop their social and emotional intelligence since 1985. Through the RCCP, teachers receive training and coaching to support them in providing regular instruction for their students based on K-12 curricula. Other components of the RCCP include peer mediation programs and parent workshops. The program, co-founded by Morningside Center and the New York City Department of Education, has reached tens of thousands of teachers and hundreds of thousands of students in schools in New York City and 15 other sites around the country.  A just-released report named the RCCP as one of the country's most effective programs at fostering students' social and emotional learning.(CASEL Guide: Effective Social & Emotional Learning Programs).
The program uses engaging, interactive techniques to teach children skills in:
communication
anger management
negotiation
mediation       
cooperation
intercultural understanding
standing up to bias
A two-year study by Columbia University researchers found that children receiving substantial RCCP instruction from their teachers developed more positively than their peers:  They saw their social world in a less hostile way, saw violence as an unacceptable option, and chose nonviolent ways to resolve conflict. They also scored higher on standardized tests in reading and math. See the study on  the National Center for Children in Poverty's website.
The components of Resolving Conflict Creatively include:
introductory training course to prepare teachers to implement the curriculum
regular classroom instruction based on K-12 curricula
classroom coaching of teachers by expert consultants
peer mediation programs
Peace in the Family workshops for parents
For more information, please contact Lillian Castro, Morningside Center's director of administration, at LCastro@MorningsideCenter.org. 
Social & Emotional Learning